Whether you are just bored of the current design of your home or it is old and in serious need of an update, it can be difficult to decide what interior remodeling projects you should plan for your home.
However, you deserve a space that is beautiful and functional for you and your family. Luckily, we have some inspiring interior remodeling project ideas for your home. Let's take a look so you can get some stunning home inspiration.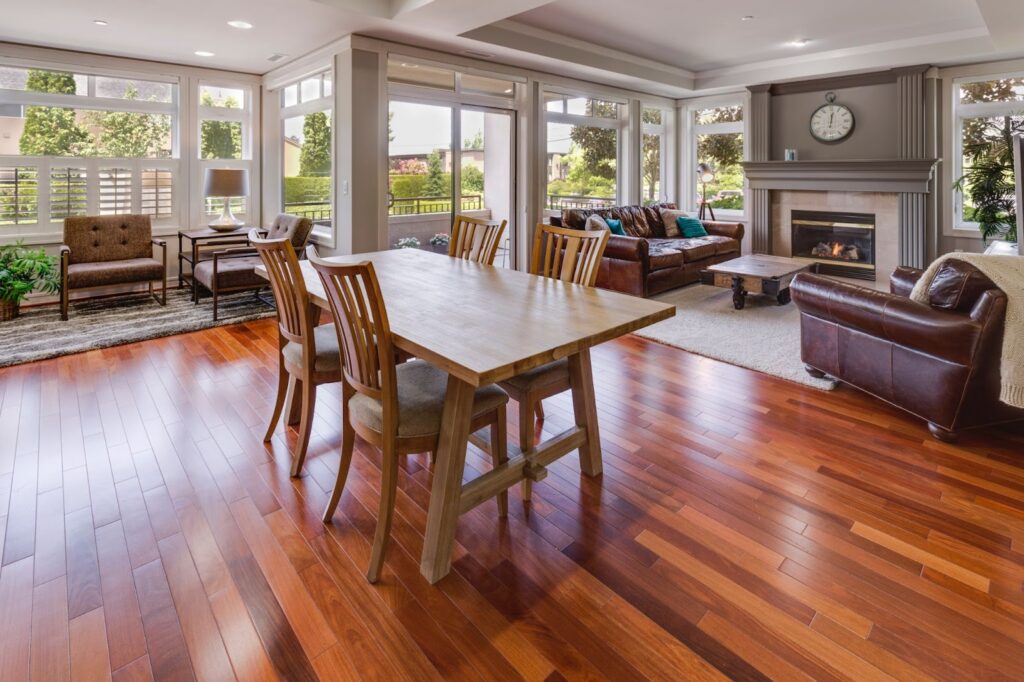 1. Flooring Updates
Oftentimes homeowners ignore their flooring and instead focus on decor and color schemes, but you would be surprised how much impact flooring updates can have on both functionality and design. Flooring can make or break the look and functionality of a room and is even more important in an open floor plan because it draws the eye throughout the space.
The most popular flooring remodeling project right now is upgrading to faux wood floors. Faux wood floors come in a variety of colors and finishes making them perfect for any interior color scheme or theme. They are also one of the most durable options because they are often made from vinyl which is insulating, water-resistant, durable, easy to clean, and budget-friendly. Due to their wide benefits, they can be used throughout the home, providing a cohesive look and feel.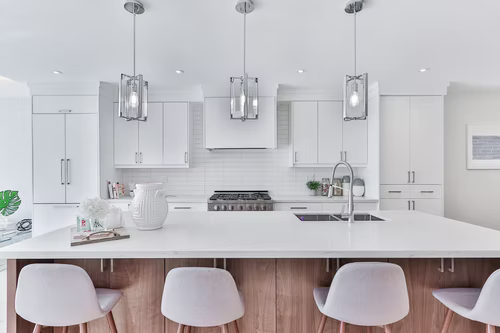 2. Modern, Functional Kitchen
The kitchen is the heart of the home and is one of the most used spaces on a daily basis. Remodeling your kitchen to make it more modern and functional for your family is a fantastic project that should definitely be on your list.
When remodeling the kitchen, focus on sleek, durable materials that are easy to maintain, a layout that fits your lifestyle, colors that blend seamlessly, and appliances that are energy efficient and functional for your needs.
For instance, a family who loves to entertain could incorporate a large kitchen island with Corian countertops, a custom tall cabinet to hold your collection of serving dishes, and an oversized refrigerator to keep up with all of the delicious ingredients for your dinner party.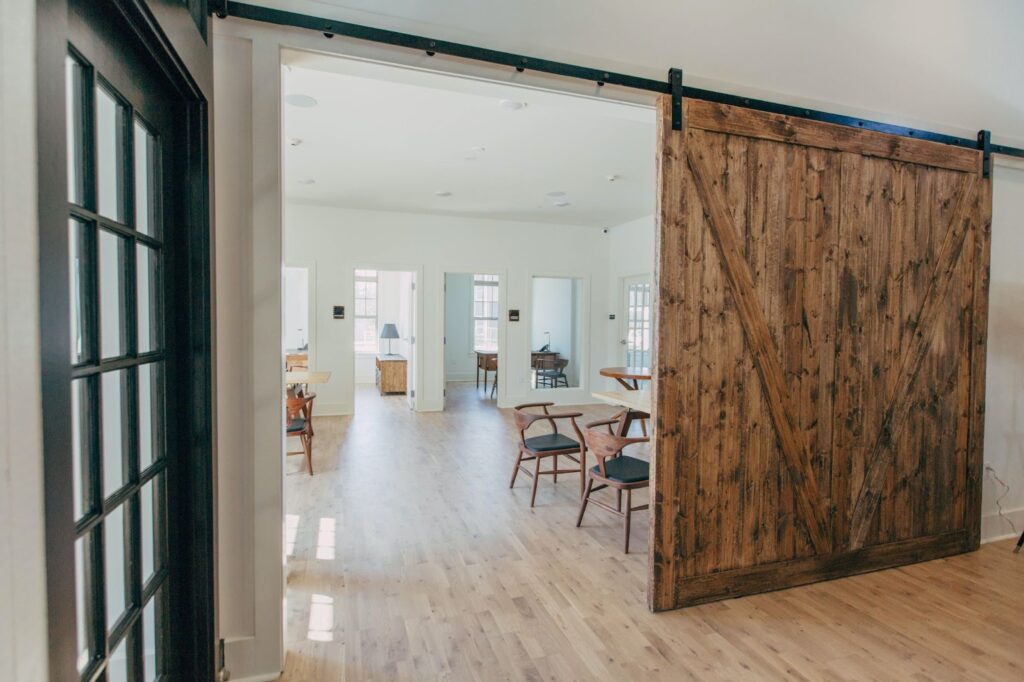 3. Attention to Interior Doors
Once interior doors are hung in the initial construction, they are hardly ever thought about again. However, paying some attention to interior doors and including them in your interior remodeling projects are a great way to improve your interior design.
Interior doors can add dimension and an accent to any room. For example, a sliding barn door to open or close off the living room is a decor statement even if it's left open.
If replacing all of your interior doors is not an option or your cup of tea, most doors can be sanded and restained for a completely new look. Though if you are going the refinishing route, ensure you pick up the best wood stain for interior doors so they are well-done because not every stain is suited for interior remodeling projects.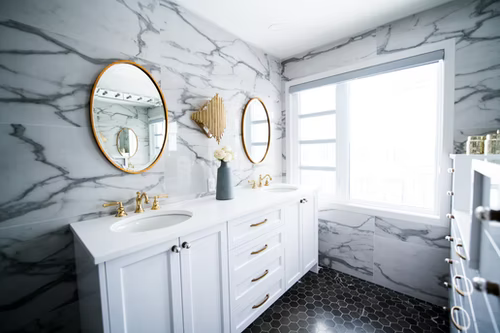 4. A Luxury Bathroom
Bathrooms can almost always use an update and are a great place to start your interior remodeling. Adding luxury elements to your bathrooms is nice to have, especially in your master bath which gets used every day.
Ideas for a luxury bathroom include heated floors or a heated towel rack, sleek faucets, a double vanity, a claw foot tub or walk-in shower, and bright lighting fixtures.
5. Finish the Garage
Don't overlook the garage when doing interior remodeling projects for your home. Finishing out the garage can make it a more usable and beautiful interior space instead of an afterthought.
One thing to do to finish out the garage is to paint the floor. Waterproof garage floor paint is the best option for the garage floors because it prevents stains and keeps the space looking clean and nice. 
Painting the walls a modern, neutral color can also bring more warmth and design to the garage rather than typical white walls. Additionally, adding temperature control with a small air conditioning unit or heater depending on your location is a great addition.
6. Custom Storage Solutions
We could all use additional storage, so implementing custom storage solutions into your interior remodeling projects is quite beneficial. This could look like adding built-in shelving to the living room, adding functional shelves and racks to closets, or turning that space under the stairs into another storage closet.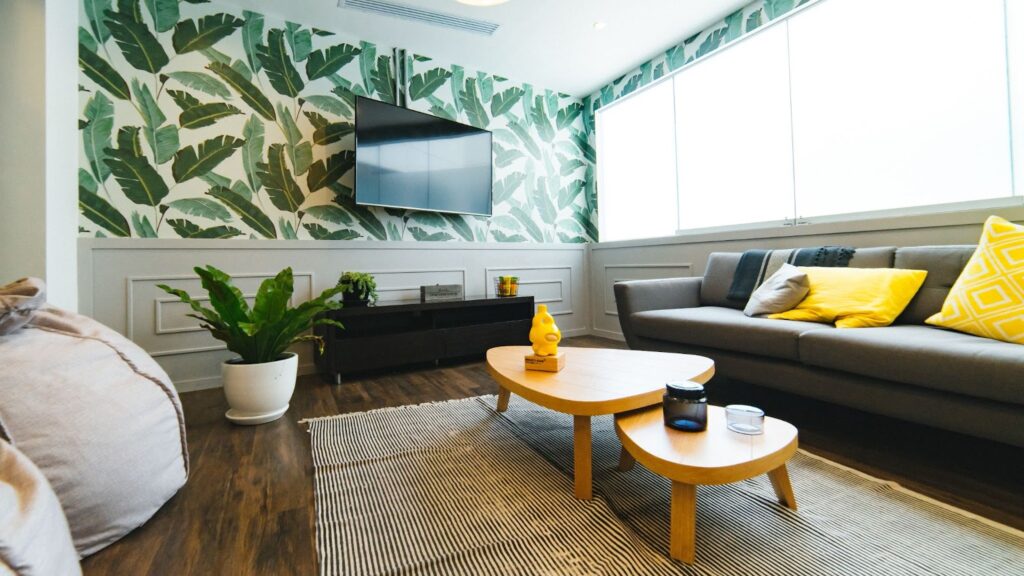 7. Add Accent Walls
Another inspiring remodeling project for your home is to add an accent wall in every room. Not only do accent walls distinguish each space, but they also create a focal point in the room that you can select the rest of your decor and color scheme around.
Wallpaper is a fantastic option for accent walls because it comes in various patterns, textures, and designs that are difficult to do with paint. However, keep in mind that if you have textured walls, you'll need to select a wallpaper for textured walls so that it doesn't mess up the final look.
Get Help from Genoveve Serge Interior Design
As you begin to tackle interior remodeling projects for your home, you may need help with planning, execution, or the final details. If you are in the Northwest Los Angeles area, Genoveve Serge Interior Design is your go-to for interior remodeling from conception to the final look.
Natalie Akins is the Interior Design Editor at Innovative Building Materials. With over 20 years of interior design experience, Natalie has worked on many projects including commercial office design and residential spaces.